Music For Good [iOS, Android]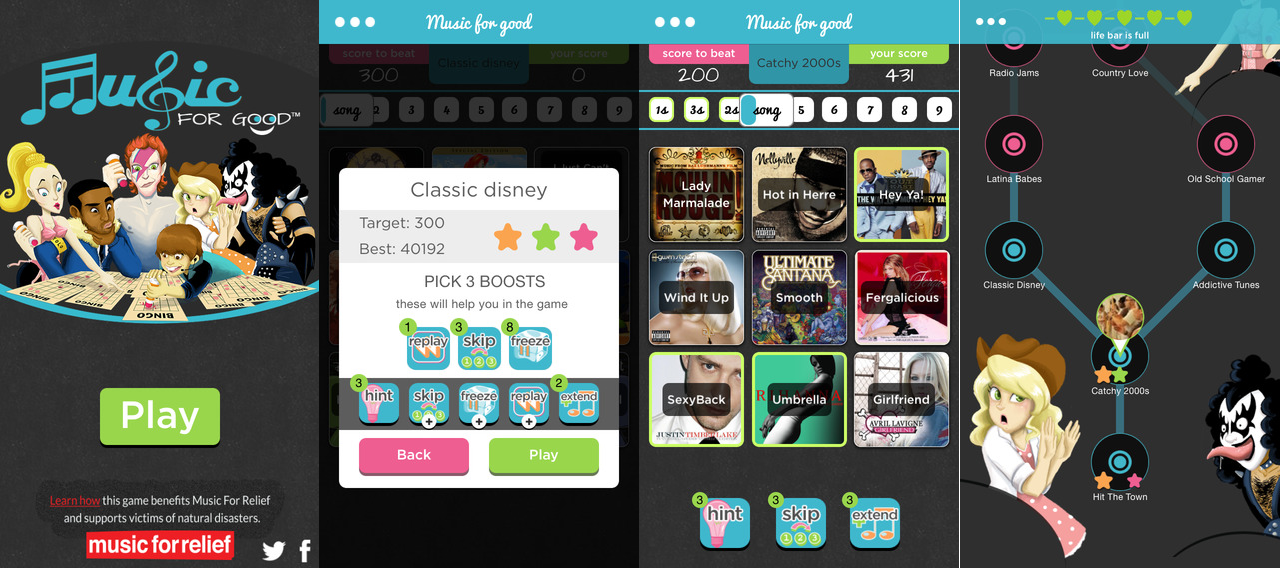 About Project
Bingo and beats come together to create a franken-child of musical discovery!
Can you guess the song? Music For Good will have you tapping your feet as you try to guess the song you are listening to. We combined bingo and beats to create a franken-child that we know you'll love as your own! Explore from dozens of genre packages, take on that feel-good playlist or try your hand at something totally new.
No matter the genre, music has always brought people together.
The game benefits Music For Relief, a charity that supports disaster relief and the reduction of global warming. 25% of profits from your in-app purchases will go directly to helping others! Now that's worth playing for.