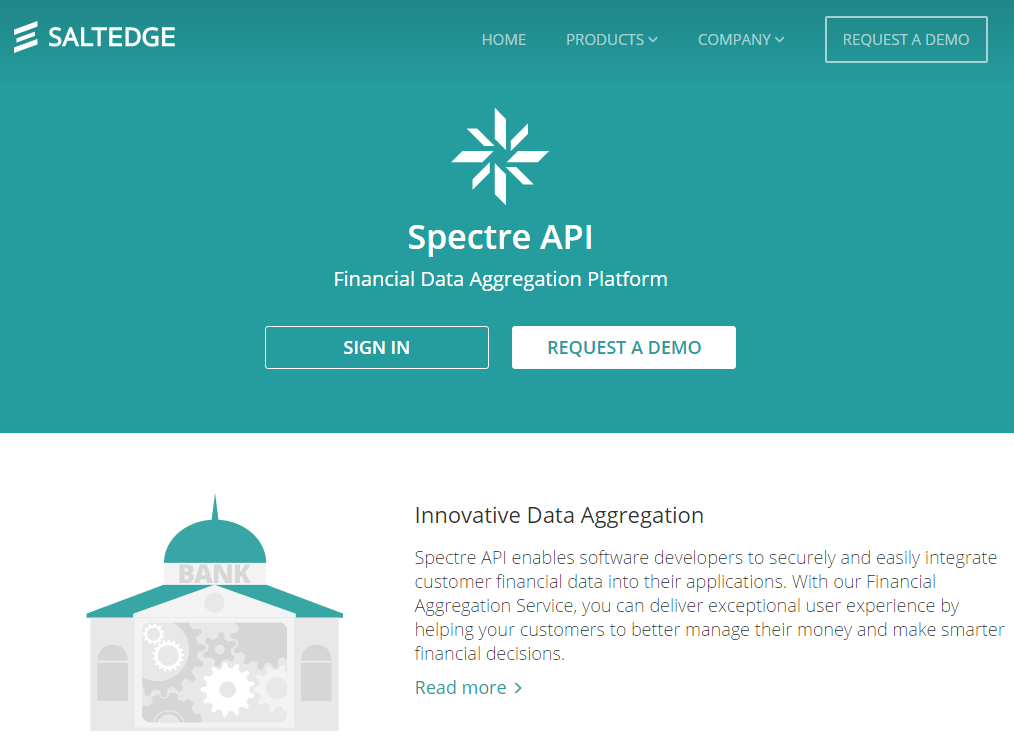 Project Info
Tech stack:
Ruby

,

Ruby on Rails

,

Backbone.js

,

PostgreSQL

,

Redis
About Project
What is Salt Edge:
Salt Edge, Inc. is the platform for financial innovations. The main products of the service are Salt Edge API, Salt Edge Connect and Salt Edge Forum.
Salt Edge API is simple way for requesting financial information from various providers.
Salt Edge Connect is the first all-in-one affordable solution for connecting to various financial providers.
Salt Edge Forum is the platform for end customers' support.
Salt Edge provides:
We provide the innovative data aggregation services enabling customers to import their financial transactions automatically into third-party personal finance programs.
We employ cutting-edge technologies in order to retrieve financial data and deliver it to clients applications in a simple, standardized format.
Salt Edge mission:
Our mission is to provide integrated technology and service solutions that enable best-in-class results for our clients. We believe that it will open the door to more effective and more integrated apps that will change the way we think about our finances.
Our way ahead lies with continued innovation. We are well positioned to harness the connectivity of our service to give clients the flexibility to use the platform and to have access to the information they need.