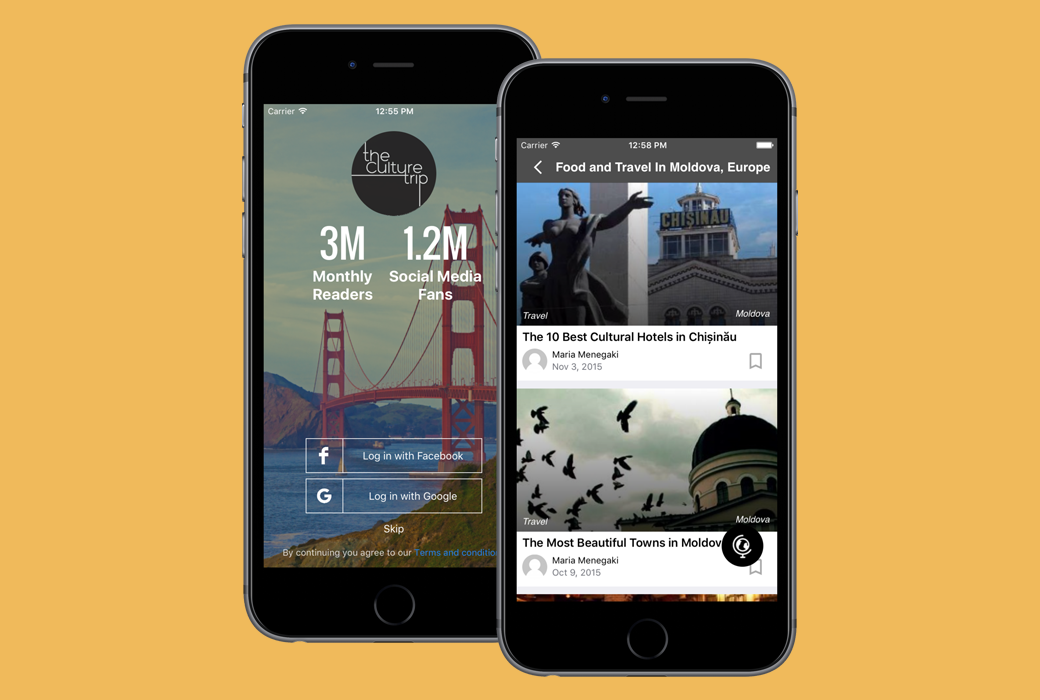 About Project
The Culture Trip's new app lets you tune in to the best of food, art, film, books, travel and more, for every single country in the world. You can cultivate the global citizen within via fascinating cultural content, worldwide. You can master your own city with stories and recommendations from our 36 city-hubs (fresh content daily!).
Thinking about traveling abroad or want to discover a new landmark in your hometown?
Want to be the one that teaches your family and friends about the next trip, or do some homeschooling?
The Culture Trip is your compass for discovering new artwork, nostalgic bands & theater history, artists, relaxing spots, fashion designs, photography collections, new delicious cuisines and much more.