Our Services
What Can We Do For You
Development
We are developing the most amazing and technically perfect software you can imagine. Clean code, security, and performance are our fundamental values.
Dedicated teams
We offer great dedicated teams who speak your language and accommodate your business hours. They will be "your precious" (in terms of professionalism, not money).
UX/UI Design
Clean, attractive, simple. This is everything you should know about what our cool designers produce.
Management
Even the best team should be managed. We know how to speak to developers the right language.
Testing
No one loves bugs. Neither do we. Our brave QA engineers always find them and kill with the power of developers.
It consultancy
Need to evaluate a project, find the optimal solution or just talk on hot IT topics? We are here for a cup of coffee. Or tea. You decide.
Industries
Areas we are good at
Technologies we use
We love them
PHP
Symfony, Laravel, WordPress
iOS, Android
Swift, Objective C, Java, Kotlin
DevOps
Zero-touch automations, AWS, Kubernetes, Ansible, Jenkins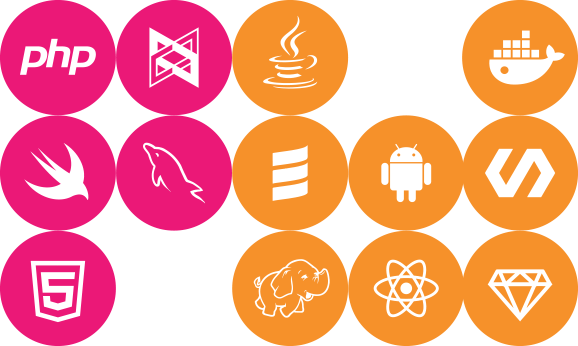 JAVA / Scala
Hadoop, Spark, Spring
Advanced JavaScript
VueJS, React, AngularJS, NodeJS
Our pricing
Choose your option
Dedicated teams
Ideal for long-term projects.
Best pricing option.
Per hour
We offer flexible hourly rate for the projects of any complexity and duration.
Per project
Together we evaluate the project and work with you based on a fixed price contract.